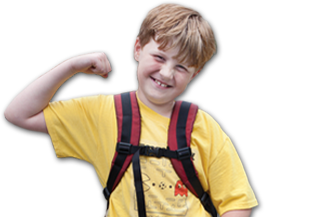 ---
​Employment
Do you have a passion for working with youth? Are you interested in assisting youth with their homework and having the opportunity to teach them life skills; such as, how to live a healthy life, how to be a responsible citizen and the desire to be a life long learner? We are looking for individuals who are self-motivated, energetic and creative. We are also looking for individuals who can develop and implement daily programs with enthusiasm. If this is you, apply today for a new and exciting career, not just a job.

Learn more About the Clubs
Best Buy Teen Tech Center Coordinator
The Boys & Girls Clubs of Bellevue seeks an individual to run an innovative program called The Best Buy Teen Tech Center. The Tech Center, established with the support of The Clubhouse Network, offers young people (ages 10 to 18) the opportunity to work on projects they find meaningful to their lives, using computers and technology. The program provides support and resources for young people to pursue their interests and build upon their talents. In the Teen Tech Center, youth can design their own music, art, newsletters, robots, science simulations, computer games, and animation.
Teen Program Staff
The position will provides summer camp programming for youth. The position requirements include planning, developing and implementing programs in a variety of core areas; providing guidance and discipline for youth; and working with parents and partners for the success of the youth.
Summer Camp Program Staff
Positions are cuurently available for the following camps:
Art Camp - Enhance our camper's creativity as they explore the world of art. Teach skills and techniques to bring our young artists work to the next level. Media will include paints, pastels, watercolors and more.
Cooking Camp - Good and healthy food is the focus! Teach proper cooking techniques while using healthy ingredients to make delicious and nutritious meals.
Engineering Camp - Familiarize campers with the basics of engineering and the principles of science and mathematics to develop creative economical and efficient solutions to technical problems.
Photography Camp - Teach the basics of photography techniques including composition, lighting, perspective and more. Also share the basics of image editing to create memorable photographs.
Technology Camp - Help campers explore game making, music creation and coding through staff guided lessons and challenges.
Video Production Camp - Teach the fundamentals of creating a short film. Introduce members to concepts in storytelling, planning, filming and editing. Assist in the creative process to put together a film campers will be proud to show off!
Day Camp - Lead campers in a day of fun, educational, and engaging activities that keep with the weekly theme. These activities will also incorporate our Core Program areas: The Arts; Education & Career Development; Health & Life Skills;Character & Leadership; and Sports, Fitness and Recreation.
To apply: Email Cover Letter, Resume, Application and Background Check form to jobs@bgcbellevue.org or Mail to:
Employment Opportunities
Boys & Girls Clubs of Bellevue
209 100th Ave NE
Bellevue, WA 98004
Fax: 425-637-6509
Application for Employment: Download Application
BGCA National Background Check: Download Background Check
Both the Application for Employment and the Background Check must be completed and sent in before we can process your application.
Get Involved
Facts about the club:
The Club was one of the first Clubs in the country to include girls!
86% of every dollar raised goes directly to programs for kids!
The Club gives over $1,000,000 in scholarships to deserving kids each year!
We run the City's only teen center, The Club, that serves hundreds of teens each year.
The Club runs one of the largest athletic programs in the country!
Close to 100% of the students in The Club's Be Great: Graduate! program are staying at grade level!
Each day, between 800 and 1,000 youth receive homework help, play games, and learn social skills at a Club in Bellevue!
Bellevue runs independently from Boys & Girls Clubs of King County with a separate BGCA Charter!
Boys & Girls Clubs of Bellevue continues to be a national leader in the innovation of technology programming for kids!