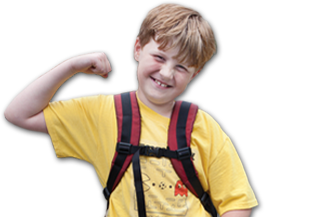 ---
​Employment
Do you have a passion for working with youth? Are you interested in assisting youth with their homework and having the opportunity to teach them life skills; such as, how to live a healthy life, how to be a responsible citizen and the desire to be a life long learner? We are looking for individuals who are self-motivated, energetic and creative. We are also looking for individuals who can develop and implement daily programs with enthusiasm. If this is you, apply today for a new and exciting career, not just a job.
All current job postings require that the applicant pass a national background check and must be at least 18 years old.

Learn more About the Clubs
Youth Program Staff
This position will provide remote learning support for students during the school day hours and after school programming for school aged youth in the afternoon. The position requirements include daily support for online learning, planning, developing and implementing programs in a variety of core areas; providing guidance and discipline for youth; and working with parents and partners for the success of the youth.
Position Status: Part-Time (25-29 hours per week)
Availability: Monday through Friday between the hours of 8:00am and 6:00pm
Salary: $17.00 to $18.00 per hour. Increased salary may be available for bi-lingual speakers.
Be Great! Graduate! Coordinator
The Clubs Be Great! Graduate! program helps students stay on track to graduate from school on time. The Club is looking for a coordinator to work with middle and high school youth and to help plan, develop and implement a specific strategy to ensure the on-time graduation of this group of Club members. Work with families and engage parent/guardians as active partners in the academic progress of teen members. Engage key school district contacts to assist and support programmatic efforts as well as individual families. Build positive relationships with select teen members with focus on academic success and support. Facilitate National BGCA programs to augment and strengthen the Be Great! Graduate! curriculum. Develop individualized academic progress plans for specifically selected teen members and much more.
To apply: Jobs listed are available to submit a resume and application through Indeed OR you can email Cover Letter, Resume, Application and Background Check form to jobs@bgcbellevue.org or Mail to:
Employment Opportunities
Boys & Girls Clubs of Bellevue
209 100th Ave NE
Bellevue, WA 98004
Fax: 425-637-6509
Application for Employment: Download Application
BGCA National Background Check: Download Background Check
Both the Application for Employment and the Background Check must be completed and sent in before we can process your application.
Get Involved
Facts about the club:
The Club was one of the first Clubs in the country to include girls!
86% of every dollar raised goes directly to programs for kids!
The Club gives over $1,000,000 in scholarships to deserving kids each year!
We run the City's only teen center, The Club, that serves hundreds of teens each year.
The Club runs one of the largest athletic programs in the country!
Close to 100% of the students in The Club's Be Great: Graduate! program are staying at grade level!
Each day, between 800 and 1,000 youth receive homework help, play games, and learn social skills at a Club in Bellevue!
Bellevue runs independently from Boys & Girls Clubs of King County with a separate BGCA Charter!
Boys & Girls Clubs of Bellevue continues to be a national leader in the innovation of technology programming for kids!