---
Teen Programs
The Club/Teen Excellence Center
"The Club" Teen Center and the TXL: Teen Excellence Center are part of our Teen Campus. These two neighboring buildings are home to all of our teen programs. Targeted specifically to young people, ages 11-19, this space provides programs for Homework assistance, Athletics, the Arts, Community Service, and Technology. "The Club" Teen Center space is complete with a state-of-the-art computer lab, tutoring and mentoring programs, stage, dance floor, green room, teaching kitchen, and art room. Using professionally trained Club staff, The Club offers a safe, positive place for middle school and high school kids to go after school.
Drop In
Our Teen Programs are always FREE. Drop In is open weekdays from 2:30-7:00pm. We are committed to offering a SAFE and progressive space for all youth to play, create and express themselves. To enable this we simply ask that you sign-in at the front door when you arrive. Does the Teen Center pick up at your school?
For more information contact Seth Dostart, or call 425-429-3203 .
Teen Programs
Including BE GREAT: Graduate, Club 678, Diplomas 2 Degrees & Local Hoops.
Keystone Advisory:
The Keystone advisory is for teens who want to get involved in leadership. The council helps steer the teen center by planning programs, tackling important teen issues, attending youth conferences and doing community service. Please email Masao Yamada, Keystone/d2D Advisor.
Teen Café:
Hungry? Come and enjoy a free meal every Thursday at 6pm. We've got Pizza, Spaghetti Feeds, BBQ's and much more! Vegetarian food is always available! For more information contact Teen Director, Seth Dostart.
Best Buy Teen Tech Center:
A state-of-the-art computer lab open every day after school, either drop in or come to one of our specialized activities! For more information contact Club House Coordinator, Tom Lie.
GrammyGRAMMY Camp® - Weekend
is a one-day non-residential music industry experience where a small group of (20-30) High School students can gain an introduction to the business of music. Each weekend session concentrates on one to three career tracks, with at least one track being a tech track (Audio Engineering, Electronic Music Production, Vocal Performance, Songwriting or Video Production). Participants leave with elements of how the music business works and how they can begin to plan to be successful in it.
Our GRAMMY Camp – Weekend program is an event that takes place on Saturday, November 4th from10am-6pm at the Boys & Girls Club of Bellevue.
We are offering the following three tracks at the Bellevue Camp:
Electronic Music Production
Video Production
Vocal Performance
Here is the online registration form to RSVP:
http://grammyfoundation.formstack.com/forms/grammy_camp_weekend_registrationform_2017_bellevue
5th annual Keystone Teen Summit
engages 200 teen leaders between the ages of 14-18 from throughout Washington and empowers and inspires them to create positive change within their communities. Over the course of the Summit, teens and staff will hear from powerful motivational speakers, engage in meaningful dialogue and discussion, participate in community service, and build relationships with other Club leaders.
WheelLab @ The Club
Wheellab is a new non-profit developed specifically to meet the needs of the east king county community to provide creative, hands-on building programs for at-risk youth. Through the medium of bicycles, youth will gain the necessary skills to maintain, build and create bikes in a positive environment that fosters thinking creatively and using the engineering brain in all of us. We aim to develop our youth into safe, conscientious riders, that know the rules of the road. And most importantly, have fun doing it. Join us this summer for this great opportunity.
If you have any questions or want to know who is playing next please email Seth Dostart, or visit Ground Zero's Facebook page.
Be GREAT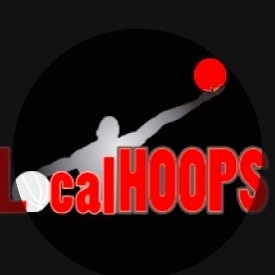 The BE GREAT: Graduate program is excited to partner with LocalHoops. Offering the players a place to come to get their schoolwork done before practice. LocalHoops is the Elite training academy in the Greater Seattle area. They customize workouts for athletes of all ages and skill sets, to maximize each players potential. LocalHoops strives to create well-rounded athletes who succeed not only in basketball but in Life.
1952
Bellevue Boys Club Opens
1953
Bellevue incorporates as a City
1978
The Club adds girls to the Mission
1990
The Club opens dedicated Teen Center
1995-2000
East Bellevue expansion with Clubs in schools, public housing complexes
2005
South Bellevue Community Center opens in partnership with City.
2011
Crossroads Community Center Clubhouse opens.
2012
The Club Teen Center opens, focused on technology & drop-out prevention.
2015
Hidden Valley Field House Opens
2016
The NEW Main Club Opens.