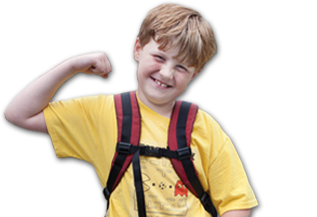 ---
​Employment
Do you have a passion for working with youth? Are you interested in assisting youth with their homework and having the opportunity to teach them life skills; such as, how to live a healthy life, how to be a responsible citizen and the desire to be a life long learner? We are looking for individuals who are self-motivated, energetic and creative. We are also looking for individuals who can develop and implement daily programs with enthusiasm. If this is you, apply today for a new and exciting career, not just a job.
All current job postings require that the applicant pass a national background check.

Learn more About the Clubs
Youth Program Staff
This position will provide remote learning support for students during the school day hours and after school programming for school aged youth in the afternoon. The position requirements include daily support for online learning, planning, developing and implementing programs in a variety of core areas; providing guidance and discipline for youth; and working with parents and partners for the success of the youth. Applicants must be at least 18 years old.
Position Status: Part-Time (25-29 hours per week)
Availability: Monday through Friday between the hours of 7:30am and 5:30pm
Salary: $17.00 to $18.00 per hour. Increased salary may be available for bi-lingual speakers.
C2C Pathways to Success Facilitator
Boys and Girls Clubs of Bellevue seeks an individual to implement Clubhouse-to-Career (C2C) Pathways to Success, an innovative program under the auspices of The Clubhouse Network, an international community of 100 Clubhouses and Best Buy Teen Tech Centers located in 19 countries. Each Clubhouse and Teen Tech Center is a creative, safe, and free out-of-school learning environment where young people from underserved communities work with adult mentors to explore their own ideas, develop new skills, and build confidence in themselves through the use of technology.
With sponsorship from Best Buy, C2C Pathways to Success builds on the success of the Clubhouse model and draws on Clubhouse experience to support the global need for a trained and ready workforce, in particular in STEM fields and careers. The goal of this program is to develop and implement technology and work readiness curricula and other program elements to prepare Best Buy Teen Tech Centers youth ages 16-21 for Best Buy retail, Geek Squad, and other tech jobs (e.g., web development).
Responsibilities Include:
Act as the primary support for participants as they develop specific technology skills, build work readiness skills, gain real-world experience through internship placements, and receive career guidance over time for jobs that can lead to broader opportunities in technology fields.

Serve as the primary contact and support for internship supervisors.

Attend Immersion Week training to explore the Clubhouse learning model, build skills, and become familiar with TCN resources where C2C Pathways resources are shared.

Assist with data collection and other information needed for evaluation.

Participate in monthly videoconferences with TCN, Best Buy, and staff from other Teen Tech Centers involved in C2C Pathways to Success.

Communicate regularly with TCN C2C Program Manager.

Assist club members during Remote Learning

Other duties as assigned
Desired skills and experience:
Proven track record working with youth, in particular young people from underserved neighborhoods;

Work experience in an informal learning environment;

Familiarity with employer expectations;

Experience with computers and interest in technology as a creative and empowering tool;

Demonstrated ability to reach out to youth, parents, community leaders, and employers;

Interpersonal skills, including an ability to get along with people of diverse backgrounds and abilities and a talent for making people feel welcome and included;

A passion for learning and helping others to learn;

Excellent organizational skills;
Minimum age requirement of 25 to apply for this position
Pay range $20.00 - $22.50 per hour
Position Status: Full-Time
Availability: Monday through Friday between the hours of 7:30am and 5:30pm
To apply: Jobs listed are available to submit a resume and application through Indeed OR you can email Cover Letter, Resume, Application and Background Check form to jobs@bgcbellevue.org or Mail to:
Employment Opportunities
Boys & Girls Clubs of Bellevue
209 100th Ave NE
Bellevue, WA 98004
Fax: 425-637-6509
Application for Employment: Download Application
BGCA National Background Check: Download Background Check
Both the Application for Employment and the Background Check must be completed and sent in before we can process your application.
Get Involved
Facts about the club:
The Club was one of the first Clubs in the country to include girls!
86% of every dollar raised goes directly to programs for kids!
The Club gives over $1,000,000 in scholarships to deserving kids each year!
We run the City's only teen center, The Club, that serves hundreds of teens each year.
The Club runs one of the largest athletic programs in the country!
Close to 100% of the students in The Club's Be Great: Graduate! program are staying at grade level!
Each day, between 800 and 1,000 youth receive homework help, play games, and learn social skills at a Club in Bellevue!
Bellevue runs independently from Boys & Girls Clubs of King County with a separate BGCA Charter!
Boys & Girls Clubs of Bellevue continues to be a national leader in the innovation of technology programming for kids!