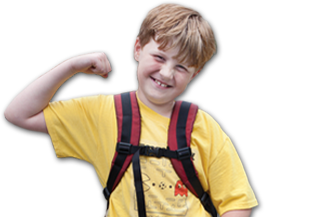 ---
Volunteer Information
The Boys & Girls Clubs of Bellevue utilizes more than 1,500 volunteers each year to support local youth. Make a difference in the life of a child by sharing your time and talents with deserving Club members. We offer a variety of different volunteer opportunities and try our best to meet the interests of each qualified individual. Please see below for our current volunteer openings.
Our Mission
To inspire and enable all young people, especially those who need us most, to realize their full potential as productive, responsible and caring citizens.
Leaders in Training Program
Our Clubs are seeking energetic high school volunteers to assist our staff as junior counselors. The Leaders in Training program is a great opportunity to fulfill service hours required for graduation, gain professional experience for future employment and have fun enaging with youth! By participating in this program teens will also have the opportunity to practice various job readiness and leadership skills.
This program is open to teens entering 10-12 grades. Registration is by the week. There will be a mandatory training held once a week at 5:30pm at our Dowtown Club (209 100th Ave NE, 98004). Volunteers are required to attend one training session prior to starting the program.
Registration will open in March!
Volunteer as a Coach
Follow this link to our coaches registration. If you have any questions please email our athletics department at Athletics@bgcbellevue.org
How can I become a volunteer?
Take a look at our current volunteer opportunities and fill out and return a completed volunteer application (listing your specific position of interest) and criminal background check. Please return your volunteer application to:
Boys & Girls Clubs of Bellevue
209 100th Ave NE
Bellevue, WA 98004
425-454-6162
Please allow up to 2 weeks for your application to be processed.
Questions? Contact Jillian Lowe or the Club (425) 454-6162
All program volunteers must pass a background check and attend a seasonal
volunteer orientation prior to volunteering. We do not accept drop in volunteers.
Company or Group Volunteer Opportunities:
Is your company or team looking for a place to serve for a supply drive or day or service project? Please see the below opportunities. Please contact Jillian Lowe to schedule or for more information.
Book Drive
We are always looking to build up our book collections. We would be pleased to receive new or gently used books for grades K-5.
Club Maintenance Project
One time opportunity (1.5-3 hrs). We are looking for a group of volunteers to come out for a day of service at one of our Clubs. Projects would include: outside maintenance, cleaning windows and interior surfaces, cleaning our Club vans, organizing program supplies, etc. Please email for available dates.
Arts & Crafts Supply Drive
Our programs are always in need of art supplies. Biggest Needs: construction paper, glue sticks, origami paper, watercolor sets, oil pastels, googly eyes, pipe cleaners, popsicle sticks and air dry clay. Please contact the volunteer coordinator if you or your company are interested in sponsoring this drive.
Current Volunteer Openings:
Ideal volunteers will be patient, enthusiastic, committed, reliable and enjoy working with youth.
Newport Heights Elementary Club
Academic Support Volunteer:
Mon, Tu, Th, Fri: 3:30-4:30pm, Wed: 1:15-2:15pm
Assist youth with homework and reading assignments. Help students stay focused during Power Hour and assist staff with supervision.
Phantom Lake Elementary Club
Sports Recreation Volunteer:
Mon, Tu, Th, Fri: 3:00-4:00pm
Assist staff with recess supervision. Play recess games, sports with youth. Model and teach good sportsmanship and teamwork skills to youth.
Eastside Terrace Club
Elementary Program Volunteer:
Mon, Tu, Th, Fri: 3:15-5:30pm, Wed: 1:30-5:00pm
Assist staff with snack, art and sports rotations, and homework help for youth grades K-5. Spanish speaking volunteers are encouraged to apply!
Downtown Club
Early Drop in and Snack Volunteer:
Mon, Tu, Th, Fri: 2:45-3:45pm, Wed: 12:30-1:30pm
Assist with set up and snack, welcome members, help with supervision, play games with youth.
Sports and Games Volunteer:
Tu, Fri: 5:00-6:00pm
Assist staff with supervision in gym, help with set up and clean up, playing games with youth and encouraging good sportsmanship.
Kindergarten/1st Grade Group Assistant:
Mon, Tu, Th, Fri: 3:45-5:00pm, Wed: 3:30-4:30pm
Assist staff during homework and reading hour for our youngest group. Read with members, pass out materials and assist with supervision.
Teen Centers: Must be 21 years old or older to volunteer at the Teen Center
Academic Support Volunteer:
Mon-Fri: 4:00-6:00pm at the Lake Hills Teen Center (Teen Center East)
Assist middle and high school students with homework, standardized test prep, college apps and essays. Familiarity with middle to high school level math, science, and English necessary. Prior tutoring or teaching experience preferred.
Mid Winter Break Camp:
Downtown Club, South Bellevue CC, Eastside Terrace, Hidden Village, Spiritwood Manor
Tuesday 2/18- Friday 2/21: shifts available from 7:30am-1:00pm and 1:00pm-6:30pm
As an assistant to our staff volunteers will help with general supervision, set up, clean up, transitions, and programming for elementary youth.
Volunteer Forms:
Volunteer Application: Download Volunteer Application
Be involved
Volunteer Opportunities

Coach a Team!
Help kids develop their skills and learn the importance of teamwork and sportsmanship. (2-3 hrs per week)
For more information contact: athletics@bgcbellevue.org
Group Volunteer Project
Organize a group to volunteer for a day at one of our Clubs! Have fun and help keep the Club looking nice all year! (1-3 total hours)
Interested? Contact: volunteers@bgcbellevue.org
Sponsor a Drive
Collect new/unused sports equipment or other supplies to support Club programs!
Please contact volunteers@bgcbellevue.org for more information.
Homework Help
Tutor in one the Club's 10 after-school locations. Help kids stay on track in school!
Graduation Requirement
Do you need volunteer hours for high school graduation? Have fun and get your hours volunteering at the Club!
Leaders in Training
Learn leadership skills and gain valuable work experience as volunteers! (1-9 weeks in summer) Registration opens in Spring.
Special Events
Interested in helping out at one of our special programs or events? Please see our current volunteer openings for updated postings.
Donating Supplies
Interested in donating program supplies and equipment? Please contact the Main Club at (425) 454-6162
New and unused supplies preferred, but we will gladly accept gently used items in good condition.
Supply Needs:
Construction Paper
Grocery gift cards for families in need
Paper lunch bags
Plastic utensils
Paper plates, bowls and cups
Napkins
Spanish/English beginner reader level books
Mandarin Chinese/English beginner reader level books
K-5th grade level books
Pencils
Colored Pencils
Sharpies
Oil Pastels
Diary of a Wimpy Kid books
Decks of Playing Cards
Air Drying Clay
Soccer Cones
Glue Sticks
Watercolor sets
Origami Paper
Basketballs
Footballs
Soccer balls
Foam dodgeballs
Jump ropes
Rubber playground balls
Penny jerseys
Erasers
Small whiteboards
Contact paper
White paper or art paper
Liquid glue
Tissue paper
Stickers
Googly eyes
1 inch binders
Notebook paper
Flag football belts and flags
Bowling pins
Washable Markers
Dry Erase markers
Tie Dye kits
Sidewalk chalk
Ping pong balls
Air hockey strikers and pucks
Foosballs
Playing cards
Stopwatches
Pool noodles
Frisbees
Hula hoops
Pipe cleaners
Magic Erasers
Cleaning Wipes
Tissues
Hand Sanitizer
Board games
Bubble solution and wands
Food coloring dye
Ziplock bags
Plastick String (assorted colors)
Watercolor and paint brushes
Duct tape
Sticky notes
New and unused spray sunscreen