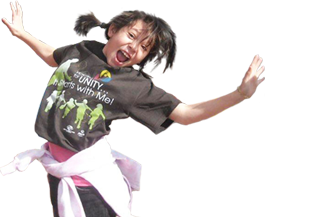 ---
Mission
To inspire & enable all young people, especially those who need us most, to reach their full potential as productive, caring, and responsible citizens.
Local History
Boys & Girls Clubs of Bellevue was founded in 1952 with one Clubhouse in downtown Bellevue. Since its inception, the Club has provided the young people of our community with something they need and want most: a safe environment where adults respect and listen to them; a place where they can have fun.
In the mid-1970s The Bellevue Boys Club became one of the first Clubs in the country to offer programs for girls. At this time, the Board of Directors officially changed the organization's name to Boys & Girls Clubs of Bellevue. The national organization did not follow until 1990.
In the early 1990s, the Club established the only dedicated Teen Center in the City of Bellevue. This Teen Supreme Site was recognized nationally by Boys & Girls Clubs of America as one of the first dedicated Teen facilities in the country.
Since 1995, the Club has expanded its programming to serve more than 7,500 registered members each year, with an additional 4,000 teens being served. Through these members, the Club provides programs for more than half the school-age population of Bellevue.
In 2005, in partnership with the City of Bellevue, the Club opened the South Bellevue Community Center. Through this unique partnership, the City of Bellevue and Boys & Girls Clubs of Bellevue have worked together to provide critical human services to families in South Bellevue.
The Club continued its partnership with the City of Bellevue by opening the Hidden Valley Fieldhouse in 2015 and the new Main Clubhouse in 2016.
Today
Boys & Girls Clubs of Bellevue operates 15 sites within the City of Bellevue, including the Main Clubhouse in downtown Bellevue, 3 in Public Housing Sites, 6 in elementary schools, and 2 dedicated Teen Centers.
Financial Reports
2018 Audited Financial Statements
2017 990 Public Disclosure
For more information regarding the Club news or events, please contact:
President and CEO
425-454-6162
Be GREAT
1952
Bellevue Boys Club Opens
1953
Bellevue incorporates as a City
1978
The Club adds girls to the Mission
1990
The Club opens dedicated Teen Center
1995-2000
East Bellevue expansion with Clubs in schools, public housing complexes
2005
South Bellevue Community Center opens in partnership with City.
2011
Crossroads Community Center Clubhouse opens.
2012
The Club Teen Center opens, focused on technology & drop-out prevention
2015
Hidden Valley Fieldhouse Opens
2016
New Downtown Clubhouse Opens