---
Ryan Scott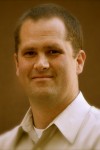 Ryan brings 25 years of experience working in non-profit and higher education to his current position.
As the Sr. Vice President, Ryan is responsible for establishing effective partnerships with key partners including major corporations, City and State entities and individual community leaders.
Previous to joining the staff at Boys & Girls Clubs in Bellevue, Ryan served as the Director of Development, Northwest for Outward Bound. In this role he facilitated all Development efforts for the Pacific Northwest, providing more than $2.5 million in scholarships for deserving young people each year.
Ryan has also worked at Willamette University providing alumni outreach and resource development opportunities to increase support for current students and cricital University programs.
He is a native of the Seattle area; he and his wife Laura have two boys (14) and (12).
Be a role model
Did You Know?
The

#1 reason

kids say the like to come to the Club is because of

the staff!
We asked

parents

to use one word that best describes the Club. The most common answers:

fun, awesome and safe!
Currently there are

11 Club Staff

that are former

Club members!
Each year

, staff receive more than

100 hours of training

to ensure they are the best of the

best!
The

average tenure

for
full-time Club Staff is

6 years!
More than

35% of our staff

are involved in

national

and

state

efforts to support kids!
Club Staff create a culture of

creativity and innovation

to provide the best possible programs.
The daily efforts of Boys & Girls

Club Staff

have

literally saved lives.