---
Great Futures Preschool Teachers
Sara Hill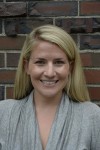 Sara Hill began her career at the Boys and Girls club in 2000. She started as a volunteer and enjoyed it so much she applied for a job. Since then she has worked at multiple locations in various positions. She is extremely passionate about the mission statement of the Boys and Girls Clubs of Bellevue and feels that every member that walks through the door is an opportunity for impact. As the preschool director, Sara enjoys watching kids learn and grow through play.
On a personal note, Sara was born in Kansas City, Missouri but considers herself a true Washingtonian. She graduated from Bellevue High School and began studying nursing. Now that Sara is a mom, her interests of traveling to third world countries has been transformed into staying local and helping local. Sara is driven by her passion for helping other people and that's why she is proud to call the Boys & Girls Club of Bellevue home.
Karin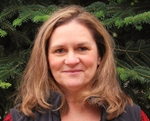 Karin Wigley grew up in a small town in Central Pennsylvania. From the age of 6 through college, she took classes in dance and eventually began to teach children and adults. After one year of attending Penn State University she transferred to Ohio State to study dance education. This is where her passion for teaching children began. She traveled through the Columbus area teaching dance to elementary school children. Being a member of the Ohio State Dance Company allowed her to travel.
After graduation from Ohio State she then attended Antioch University in San Francisco, majoring in Creative Arts Therapy. This program was another introduction to learning about the early child development involving the arts, dance, music and visual arts. These were wonderful years that enriched her love for children.
Moving to Seattle, Karin had two sons and began teaching at BCC Early Childhood education department. She was there for twelve years before discovering the Boys and Girls Club of Bellevue preschool and actually started off as parent in the classes before becoming a teacher. She is now almost twenty years in as a lead teacher where her love of children and passion for teaching continues. Her focus has always been on nurturing each individual as they bring their unique strengths to the classroom. Her goal is to accommodate each child's learning style thus preparing them for the ultimate success in the next milestone, Kindergarten.
Alexis
Alexis Graham moved from New Jersey to Washington in September of 2017 and immediately started working at Great Futures Preschool as her first preschool teaching position after over 10 years of nannying and babysitting work. Since starting she has worked primarily with the two year old and three year old classes and has found nothing but joy through seeing the children learn and grow every day. Alexis loves to make messy crafts, read, dance, and do puzzles with the kids. She finds herself incredibly lucky to be in a career where she is greeted with smiling faces filled with pure happiness every morning and cherishes every relationship she has with the students.
Sanna
Sanna Luoma is a fairly new transplant to the Pacific Northwest and was born and raised in Finland. Sanna got her degree in Early Childhood Education from the University of Helsinki. She also teaches at the Finnish School of Seattle. Sanna loves creating and playing with children and likes to share silly stories about her childhood. She is passionate about creating a loving and fun environment for the children to grow, explore and learn. Sanna lives in Bellevue with her husband and two daughters. In her free time she enjoys road trips and all kinds of outdoor adventures.
Pauline
Pauline O'Rourke has worked at Great Futures Preschool since 2004. She has taught the Science class for 3-5yr olds since 2013. She enjoys sharing her love of science and nature with the preschool children and finds they love exploring, creating and all hands on activities.
Pauline grew up in Ireland and started her career in pharmaceutical science. While her children were young, she studied early childhood education. In 1989, Pauline and her husband moved to Bellevue where they have raised their five children. Pauline enjoys gardening, reading and playing board games with her family and friends.
Jorie
Jorie Gulbranson has been a teacher for most of her life. Her favorite part of teaching is watching students of all ages (from preschool to high school) grow in so many dimensions: intellectually, socially, and emotionally. Jorie grew up in Chicago, where she received bachelor's and master's degrees in education and music from Trinity University. She loves working at Great Futures Preschool with such a creative, competent, and caring group of teachers. She also speaks at conferences on the topics of marriage and family with her husband of forty-five years. She loves traveling to new places where she can experience different cultures and foods. She also enjoys reading, hiking, playing her violin, singing in choirs, and hanging out with her adult children and grandchildren.
Lanek
Lanek Mitchell was born in Seattle Washington and has lived in the Seattle Tacoma area ever since. She is very excited to work in the four year old classroom and loves working with children. She has been working with children for 3 years professionally but started working with children by watching her younger siblings. She enjoys the joy and happiness that children bring and is ready to brighten up her classroom this school year.
Nikki
Nikki Brown just moved to Bellevue from Orange, California. She began working with children the way most people do: by babysitting for neighbors throughout middle and high school. She is currently taking general education classes at community college to explore which field she would like to eventually major in. She recently completed a Child Development course—She enjoyed learning about children's' social and emotional development. Psychology and Sociology also interest her, so teaching in a preschool classroom full of imaginative young minds brings her great joy and new opportunities to learn from the children. In her free time, she enjoys spending time with family, hiking to waterfalls, and exploring new music. She also works part-time as a server at a bowling alley, where she hosts kids' birthday parties.
In loving memory..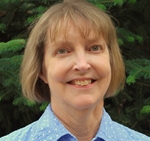 Elaine Bassett combines her love of nature, art and children's literature when teaching her 4-year-old preschool class, the Ponies. She wants children to be free to play and learn through exploration, as well as academic preparation. She finds that preschool children love learning about the world around them, including birds, fish, plants, and gardens, and encourages this love through related art projects and local field trips. A week in her classroom might include studying bird beaks, creating bird puppets, and bird watching at a local wildlife refuge, or reading Blueberries for Sal, painting pictures with blueberry dye, and visiting a blueberry farm.

Elaine Bassett holds degrees in Elementary Education and Spanish. Before she joined the Bellevue Boys and Girls Club, she worked as an elementary school teacher, a substitute teacher, and a school volunteer. She is a mother of five and a grandmother of six.
BE A ROLE MODEL
Did You Know?
If you were to add all of the years our teachers have been teaching at the Bellevue Boys and Girls Club it would total 93 years!




Some of our teachers have always lived in Bellevue, while others have lived as far as Ireland.




From bird watching to Zumba, and everything in between, there is a wide range of activities offered at Great Futures Preschool.




Some of our teachers are receiving high school graduation invitations now from former students.




Most of our teachers children have attended Great Futures preschool with some currently enrolled.




On average the preschool goes on 40 field trips a year!




Great Futures is one of the few programs offering a math and science club for 3 and 4 year olds.