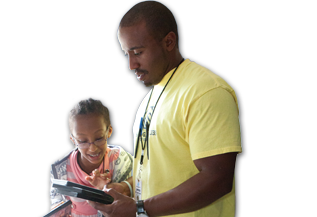 ---

Looking for more info on an upcoming event? Click here!
What is the BE a Smart Girl program?
BE a Smart Girl is our comprehensive programing strategy for our female members that addresses three program areas: academic success, leadership and health. Programs include: access to STEM (science, technology, engineering and math) curriculum through our partners such as GIRLSTART; group discussions about positive choices and healthy relationships, targeted athletics just for girls, one-to-one academic tutoring, and mentoring with adult female role models and career exploration.
Our Dream is that every one of our girls:
Find their voice
Tap into their passion and go for it
See themselves as leaders
Become life- long learners and
Take control of their health so they can be strong and resilient

Why we are concerned?
Girls are twice as likely as boys to suffer from depression in adolescence. Their self-esteem is far below boys with this trend continuing well into young adulthood.
Most girls do not see themselves as leaders.
By the time girls reach 17 – 85% have been on some type of diet.
When we look out to the world of work we are concerned about the gender wage gap. WA has one of the largest wage gaps in the US ranking 42nd. (The gap is far worse for women of color). Of the 73 top companies in WA, only 5 are headed by women.

A global View
:
It's also important that our girls become world citizens – we want them to look beyond our borders and connect with their sisters in other countries. Countries where girls do not get the same education as boys, are married in their teens and do not have a voice in their community. We want them to know these girls and to reach out to them & advocate on their behalf.

Ways you can get involved:
Volunteer!
Share your career story with girls at one of our Clubs
Make a financial investment in the program
Discuss sponsorship ideas with your employer
Be Fun
Why the Club Works
Safety is our #1 priority. The club provides youth with safe havens staffed by caring adult mentors, who have the best interest of children at heart.
80% of all learning occurs outside the classroom. Our goal is to have a positive impact on every childs academic success

Academic success, healthy lifestyles and civic engagement are the Club's three focus areas for all programs.
We believe in providing all of our members with access to the latest technolgy so they will have a head start in today's world.
Our expectation is that every young person who enters our doors will be on track to graduate from high school with a plan for the future.