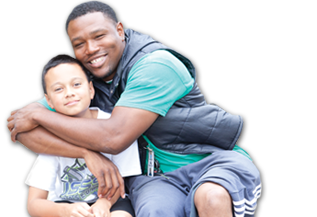 ---
Our Impact

Boys & Girls Clubs of Bellevue has documented results that programs have a powerful impact on the kids and families it serves each year:

In a recent alumni survey, 57% of Boys & Girls Club alumni
said the Club "literally saved my life."
Club members who have attended the Club for at least 52 days demonstrate increased levels of school effort and academic confidence.
No child is ever turned away due to an inability to pay for programs.
Annually The Club awards more than $1,000,000 in scholarships.
Club members who have attended at least 122 days have shown higher levels of confidence and less aggressive behaviors.
Due to Clubhouses located in public housing, juvenile crime has dropped
by more than 33%.
9th grade Club members are less likely than the national average to engage
in risky behaviors like experimentation with alcohol and drugs.

100% of Club members (approx. 175 students) actively participating in BE GREAT: Graduate! are currently on grade level to graduate from high school on time.
Club members who have attended the Club for at least 244 days skip school less than their peers.
Data Sources: Harris Interactive Survey, Boys & Girls Clubs of America, King County Housing Authority, Bellevue Police Department
Be Fun
Why the Club Works
Safety is our #1 priority. The club provides youth with safe havens staffed by caring adult mentors, who have the best interest of children at heart.
80% of all learning occurs outside the classroom. Our goal is to have a positive impact on every childs academic success

Academic success, healthy lifestyles and character and leadership are the Club's three focus areas for all programs.
We believe in providing all of our members with access to the latest technolgy so they will have a head start in today's world.
Our expectation is that every young person who enters our doors will be on track to graduate from high school with a plan for the future.