---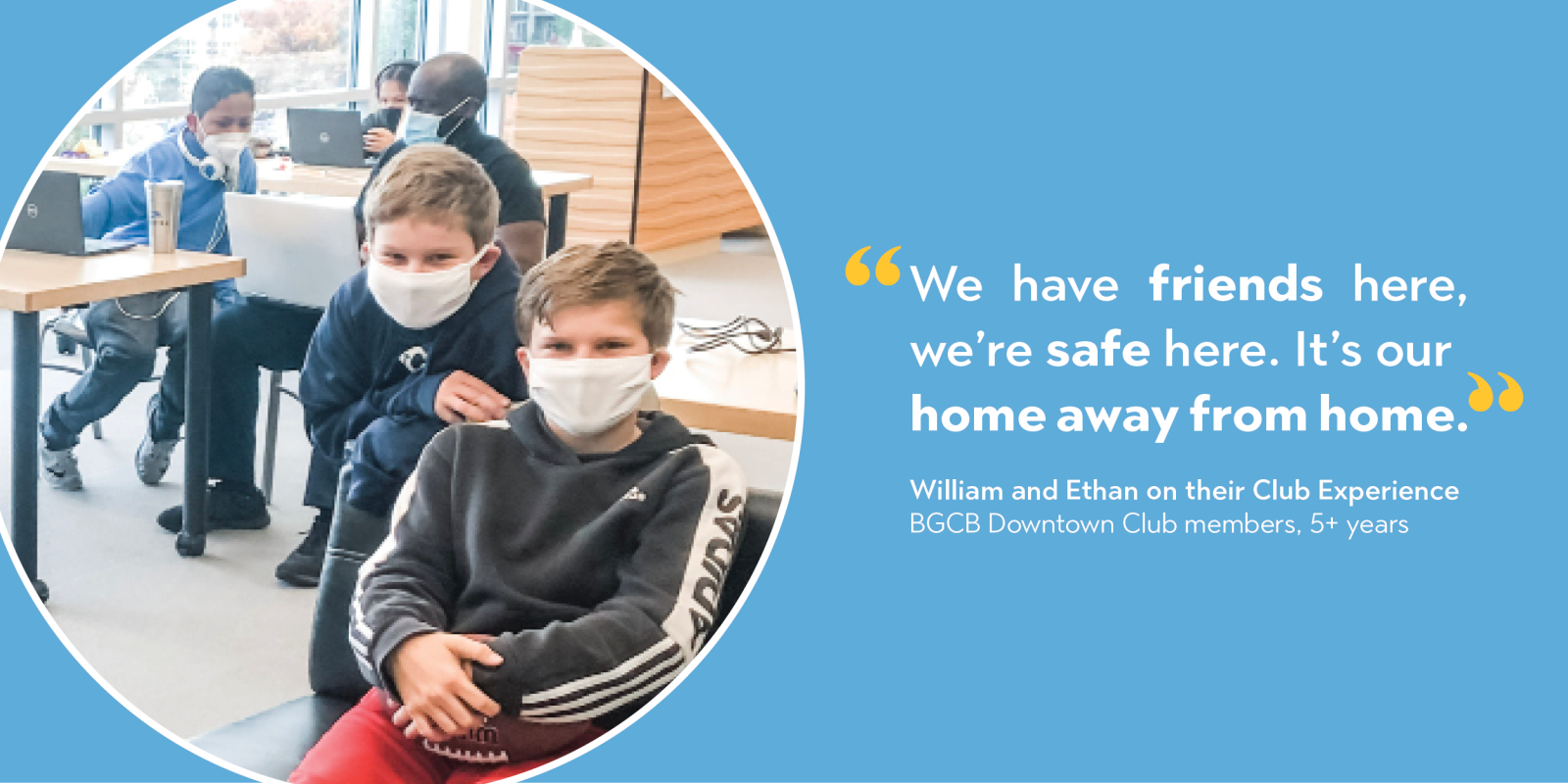 It's hard to believe there was ever a time twins Ethan and William didn't feel comfortable at the Club. More than five years ago, when their mom got a new job with longer hours, the boys started attending the Club as a safe place to go afterschool.
"We didn't know anyone!" William explained of their first day at the Club, "but we quickly met a new friend who gave us a tour. He showed us how to sign-in, where the bathroom was, where to put our backpacks, and where to pick-up snack. You know, the important stuff."
Reflecting on how their lives have changed since they joined the Club, twins William and Ethan agree on one feeling thing: less lonely.
"The Club has everything. If you want to be loud and run around, there's a place for that. But it can also be the most peaceful place in the world, where you can curl up and read a book with no noise around you."
When asked if the Club feels like a second home, they answered definitively, "Oh absolutely. We have friends here, we're safe here. It's our home away from home."
Today, while their mom continues to go to work, you can find Ethan and William social-distance playing in the gym after their long remote learning day is finished. As you can see above, their masks can't hide the happiness they feel when they walk through the Club doors.
###
About Boys & Girls Clubs Bellevue
For nearly 70 years, Boys & Girls Clubs of Bellevue (www.bgcbellevue.org) has inspired & enabled all young people, especially those who need us most, to reach their full potential as productive, caring, and responsible citizens. BGCB's 15 Clubhouses provide a safe and fun place for more than 12,000 youth to grow and thrive each year. During critical out-of -school hours, dedicated staff delivers life-enhancing, quality programs focused on academics, health, and leadership. BGCB is doing whatever it takes to ensure all kids in Bellevue have great futures. Learn more on our Facebook page.