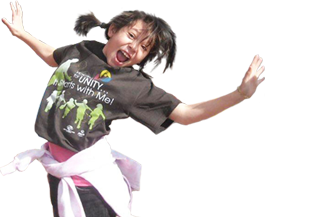 ---
Keeping Youth Safe is a Club Priority
At Boys & Girls Clubs of Bellevue, there is no greater priority than the safety of our members. We work every day to create a safe, fun environment, so youth can have every opportunity to be successful in life.
We do not tolerate inappropriate behavior of any kind, including child sexual abuse or misconduct. From strict adherence to policies and guidelines within Club facilities and staffing structure, to equipping young people with the critical thinking and social-emotional skills to make healthy, safe choices, ensuring Club members are safe is the first step to their success.
For the nearly 3,500 young people who attend our Clubs, the Club spaces and youth development professionals offer safe, inclusive spaces and experiences that empower members' learning and growth.
Our Policies Ensuring Youth Safety
The following policies mitigate the risk of child abuse at our Boys & Girls Clubs:
All staff, volunteers and Board Members must go through annual background checks.

References checks are required and completed at hire. If previously employed at a Boys & Girls Club or any other youth serving agency, reference checks are required from them.

Two (2) adult staff are required inside the Clubs at all times and at no time should a staff member be in a room alone with a member without being in view of others. If a member wants to stay behind to talk or help a staff member clean up, another member must also be present.

It is a staff member's responsibility to maintain a professional relationship with members and their families. Staff may NOT have contact with members outside of approved Club activities for any reason, including babysitting, sharing or communicating via email, phone, or through social networking.

At Clubs without a Staff Only Restroom, the restroom must first be cleared of any children prior to an adult using the facilities. Clearing the restroom must be completed for use by staff and volunteers. At Clubs with a Staff Only Restroom, adults must only use this restroom and youth are not allowed to use it.

All Clubhouses have very specific restroom policies to protect our members and staff/volunteers.

All Club staff, volunteers and Board Members receive training on Child Safety through Praesidium.

If any staff member is accused of abuse of a child, local law enforcement is contacted.

All potential and critical incidences at the Club are reported to Boys & Girls Clubs of America.

All staff are mandated reporters in cases of suspected or reported abuse and neglect. Child Protective Services is notified.
BE SAFE
Parent Quote:

"I just wanted to let you know that my children attend the Project Learn program at the South Bellevue Community Center, and I couldn't be happier with the program.

Every time I pick up my children they are smiling and having a great time. The staff are fun, engaging and very professional. I can't say enough for their efforts.

My son just started Kindergarten this year, and my daughter is in 4th grade, and your staff are absolutely wonderful about making them both feel comfortable. They tell me all about the fun activities they do every day.

As a former employee of the Bellevue School District as a teacher in the afterschool program I know the challenges they face every day, and I want to commend your organization and staff for an absolutely wonderful program.

Thank you so much for your invaluable services. I wouldn't feel comfortable at work without your help and support."
Club Parent