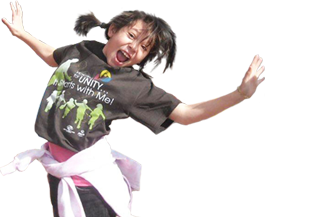 ---
Board of Directors 2023
| | |
| --- | --- |
| Jane Boulware | Chair |
| Rich Bray | Treasurer/Finance |
| Robbie Bach | BGCA Liaison |
| Matt Rossmeissl | Immediate Past Board Chair |
Board Members
Patrick Arpin

Bellevue Police Department-Retired

Chris Kang

Perkins Coie

Tia Avril

insideLINES Podcast

Perrin Kaplan

Zebra Partners

Leo Backer

Pinnacle Partners

Michael Kneip

NetApp/Bellevue High School

Courtney Benjamin

Bungie

Kellan Carter

FUSE

BJ Kuula

American Capital Group

Jennifer Liu

The Pokemon Company International

Grace Chu

Clark Nuber

Justin Luger

JDL Enterprises

Brian Cohrt

Charles Schwab

Eileen Days

Merrill Lynch

Monica Marmolejo

Seattle Mariners

Marissa Mattson

Google

Jeff Durrell

USI Insurance Solutions

Pete Parsons

Bungie

Stephanie Ferguson

Microsoft

David Petterson

Brian Franklin

PMF Investments

Tana Senn

Washington State Legislature

Regina Gutierrez

Amazon

DeShawn Shead

Seattle Seahawks

Philip Haines

Puget Sound Energy

Ajay Singh

Nintendo of America

Robert Harvie

Heritage Bank

Tony Williams

Washington 2 Advocate

Tyler Hay

Evergreen Gavekal
Be A Team
About Boys & Girls Clubs of Bellevue
Mission: To inspire and enable all young people, especially those who need us most, to reach their full potential as productive, caring responsible citizens.
What are Boys & Girls Clubs?
There are 18 Clubs in Bellevue to provide young people with a fun, safe, and constructive environment. Clubs offer programs services designed to support academic success, healthy lifestyles, and great moral character.
Who Do Clubs Serve?
Clubs are open to all youth ages 3 - 19 years of age. Clubs reach out to children and families giving them support, guidance, and hope for the future. We keep fees low and don't turn anyone away for an inability to pay.
Where are Clubs Located?
The Downtown Clubhouse, established in 1952 is located in the heart of downtown Bellevue. We have 3 Clubhouses located in Public Housing and 9 Clubhouses in elementary schools. We run in partnership with the City of Bellevue at both the Crossroads and South Bellevue Community Centers. We also run 3 Teen Center facilities.
What Makes Club's Unique?
Our clubs are neighborhood-centered and provide specialized programming in character development, educational enhancement, and career exploration. Priority outcomes include helping youth achieve academically, promoting healthy lifestyles, and building strong character.
Who are the Club Staff?
Clubs are staffed by paid, highly-trained Youth Development Professionals. Through a system of informal guidance, Club Staff form strong bonds with young people. For many Club members, Club staff are the most influential, positive adult role model in their lives.
Are you part of the King County Organization?
Although we work together programmatically, and we are both members of Boys & Girls Clubs of America, we are separate organizations. We own our own property and our Board of Directors governs independently, with fiduciary responsibility for the Club's sustainability. The Board is deeply committed to serving the youth and families of Bellevue and chooses to designate much of our revenue to serve the kids who need us most.
Why are Clubs Important?
The Boys & Girls Club Movement upholds national interest. Today's boys and girls will become the mainstay of America's economy. By aiding in their positive development, all of society will benefit from the next generation of leaders.
Boys & Girls Clubs of Bellevue
209 100th Ave NE
Bellevue, WA 98004
425-454-6162