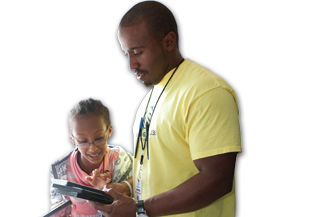 ---
Covid-19 Update: We will begin running low to moderate risk sports clinics while in phase 2. Currently open programs are listed below.
RETURN TO PLAY: CORONOVIRUS PROTOCOLS
Limit number of participants in the gym
The Hidden Valley Fieldhouse will be limited to 25cpeople per jr. court. This includes participants, parents, coaches and staff. With 4 jr. courts, the maximum capacity will be limited to 100. We ask at this time parents drop their youth off at the front door.
Health screening
All players, coaches and staff entering Hidden Valley will be health screened including temperature checks.
Minimize physical touching between players and coaches
Staff will instruct all to avoid "high fives", handshakes, or any other types of physical touching. We understand that in athletics players enjoy celebrating with their teammates and coaches however we need to be diligent at enforcing this protocol for the health and safety for all.
Play will be limited to individual
Players will work on developing their individual skills throughout the duration of social distancing safety measures. Players cannot share any equipment at any time including but not limited to basketballs, pinnnies and chairs. Coaches will be responsible for setting up and taking down all cones used for training.
Avoid large gatherings or lines of players
We must maintain 6 feet of distance between all at all times. Players will not be permitted to scrimmage or participate in any drill that brings players together.
Fieldhouse cleaning and use
Hidden Valley Fieldhouse will be cleaned and disinfected daily. Common surfaces will be sanitized throughout the day. Hand sanitizer will be kept at the front desk however we encourage parents to send their players with hand sanitizer for their personal use.
Increased signage throughout the fieldhouse
Reminder signage will be posted throughout the facility to remind all to maintain social distancing and to wash their hands frequently.
Select an athletic program from the list below for more information or to register for that program. Keep in mind that certain sports are seasonal and are not available year round. Please contact our Athletic Department at the Hidden Valley Fieldhouse with any questions: (425) 998-5795.
Scholarships
Scholarships are available for those who qualify. Please see the scholarship page for more details.
If you have a current scholarship and want to register for an athletic program, you will need to register over the phone or in person as the payment is due at the time of registration and must be manually adjusted.
.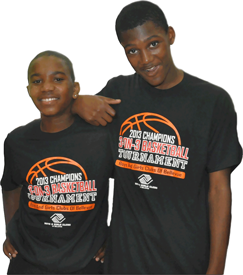 Be Active
Refer a Friend!
Make sure your child has friends on his or her team! Let your friends know about our Athletics Programs by inviting them to play!
Our youth need role models like you! Sign up to be a Coach or Assistant Coach today. We need your help!
Click here to sign up & learn more.
Provide a quality athletic experience for Club kids. Sponsor levels range from $250-$5000; $250 includes recognition on banners and on jerseys. To be a sponsor please contact our Athletics Department