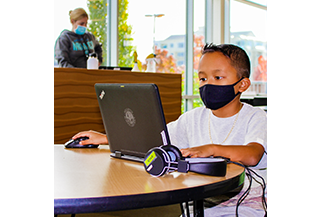 ---
August 2020
PANDEMIC PIVOT: BGCB CLUBS TRANSFORM INTO REMOTE LEARNING CENTERS
This fall, Boys & Girls Clubs of Bellevue has transformed to help students and their families with the challenges of distance learning.
| | |
| --- | --- |
| | When Bellevue School District announced the first six-weeks of school would be using virtual teaching methods due to the COVID-19 pandemic, many working parents and caregivers were faced with the question of how to return to work—to the hospital to care for COVID-19 patients, to the fire department to respond to emergency calls, to the grocery store to restock the shelves—and ensure their children were safe. |
To help families with this challenge, Boys & Girls Club of Bellevue has adapted its sites into full-day remote learning centers. With out-of-school learning and educational gaps widening, BGCB's remote learning centers ensure every child has equal access to resources, trusted mentors, and safe learning environments.
"We recognized working parents and caregivers are faced with the challenge of ensuring their children are in a safe learning environment while they work—a challenge that disproportionately affects families with low incomes,"Boys & Girls Clubs of Bellevue CEO Tim Motts explained.
"Since the beginning of the pandemic, we have been committed to doing whatever it takes for those who need us most. This fall, that means running full-day programs to help fill the gaps in affordable, accessible youth care and academic support these families face when schools are closed."
In setting up the remote learning centers, BGCB sites have transformed into a series of small workspaces for children to use for their classroom calls and homework. Sites have increased wireless Internet capacity and added additional classroom infrastructure and supplies so children can safely access their virtual classrooms while maintaining a social distance.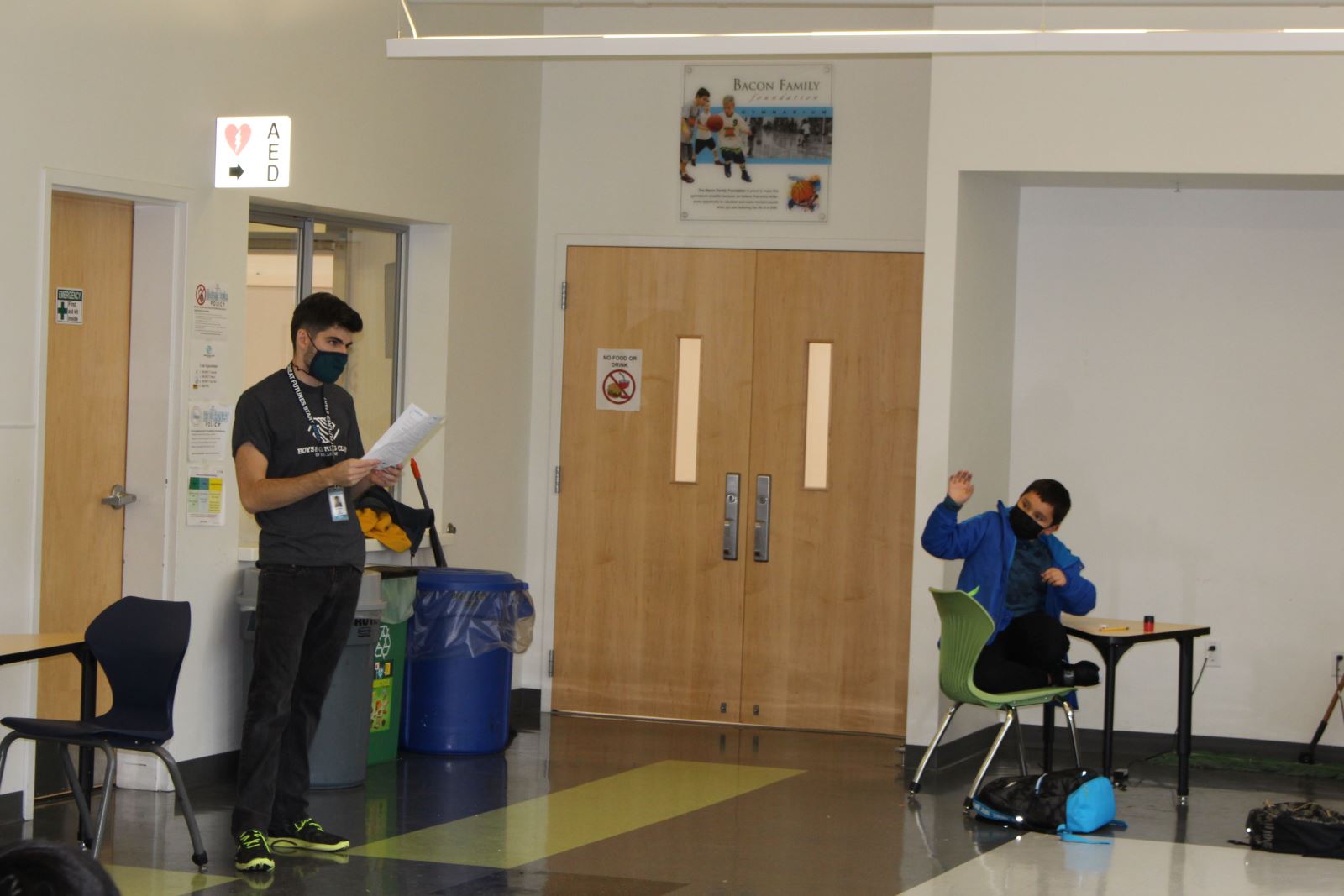 Youth can attend a remote learning center from 7:30 a.m. to 5:30 p.m., and work with staff in small groups to complete homework and attend virtual classes. Breakfast, lunch, and an afternoon snack are provided.
When the virtual school day is complete, youth can participate in regular after-school programming. BGCB programs help to close the opportunity gap and are designed to promote academic achievement, experiential learning opportunities, leadership, and "soft" skill development (i.e., motivation, integrity, and teamwork), preparing members for successful futures in college and their careers.
While Club staff do not take the place of teachers, they are working to keep kids focused, field questions and anticipate challenges with the virtual learning process. Staff also provide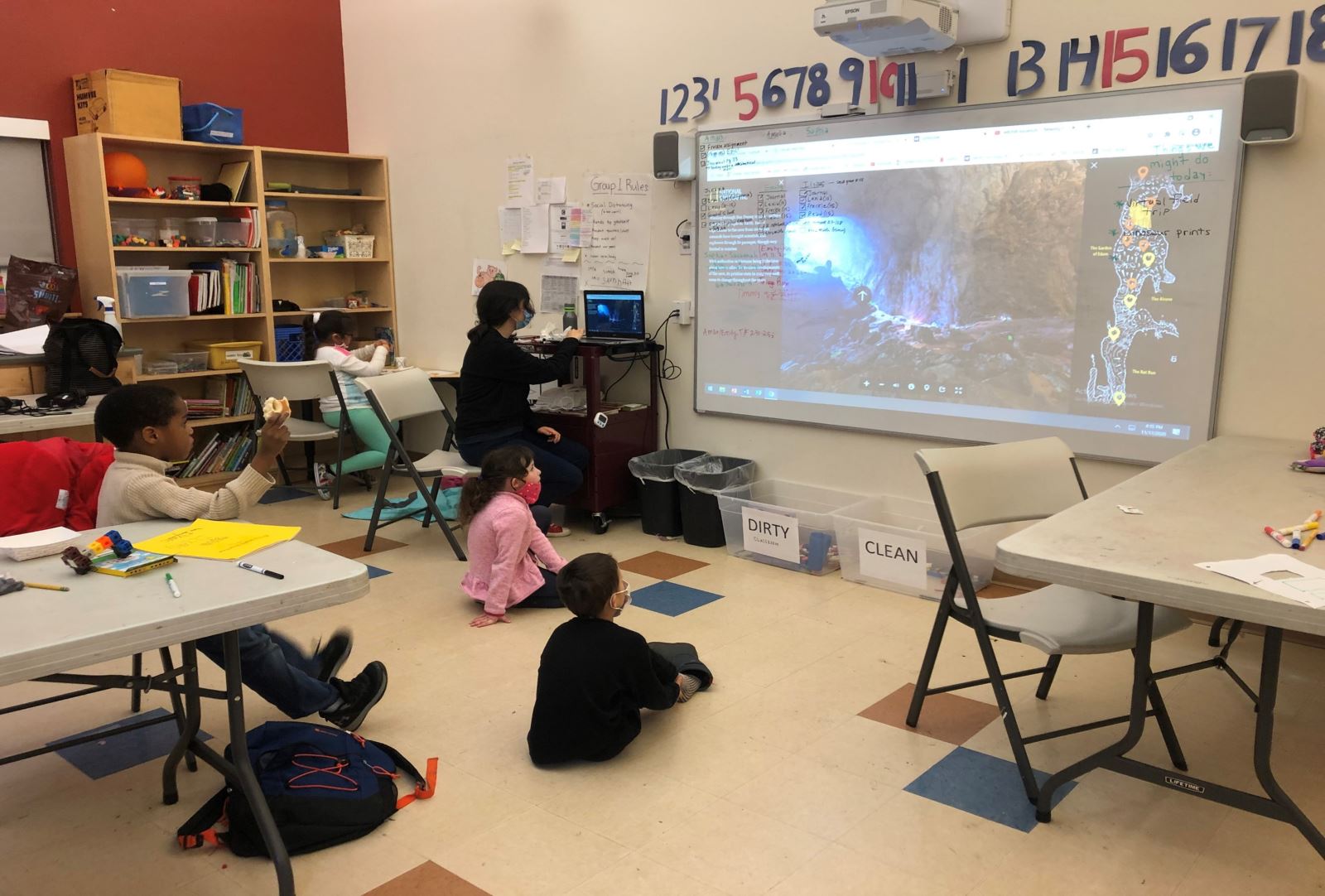 "brain-breaks" for other activities such as reading, art, fitness, and more.
Safety remains the Club's top priority, just as it has for nearly 70 years. Each child is greeted at the front door by a staff prepared with forehead thermometers to check for fevers. Face coverings are required for all youth and staff, and handwashing occurs multiple times throughout the day. Members are also reminded how to keep their distance with markings on the floor and around their desks.
Part of the process has been lowering staff-to-child ratios, purchasing personal protective equipment, extending the Club hours to 10 hours a day and enacting extra sanitizing and cleaning protocols, which are crucial in protecting both the youth and staff at the facility.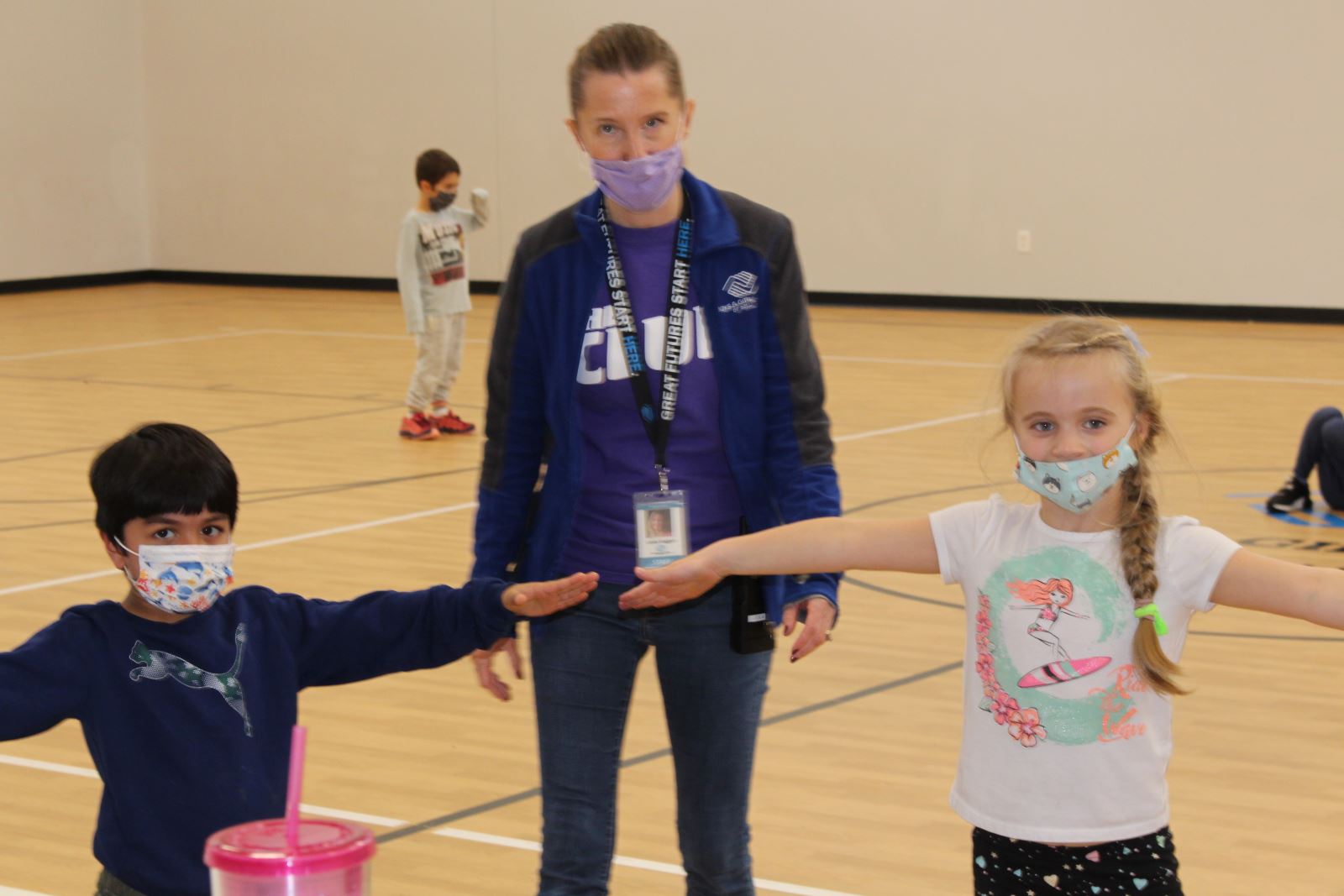 Since March the Club has provided 25+ weeks of full-day programming, including summer camp and emergency childcare for essential workers and vulnerable children. BGCB's remote learning centers opened on September 8 for fall programming while schools are closed for in-person instruction.
As BGCB remains flexible to meet the evolving needs caused by COVID-19, the local organization faces rising operating costs. Costs have risen significantly since March due to extended operating hours for children, increased staffing for new safety measures and purchases of personal protective equipment, sanitizer, and cleaning supplies. BGCB is working to combat these challenges and continually preparing for what might happen next.
###
About Boys & Girls Clubs Bellevue
For nearly 70 years, Boys & Girls Clubs of Bellevue (www.bgcbellevue.org) has inspired & enabled all young people, especially those who need us most, to reach their full potential as productive, caring, and responsible citizens. BGCB's 15 Clubhouses provide a safe and fun place for more than 12,000 youth to grow and thrive each year. During critical out-of -school hours, dedicated staff delivers life-enhancing, quality programs focused on academics, health, and leadership. BGCB is doing whatever it takes to ensure all kids in Bellevue have great futures. Learn more on our Facebook page.