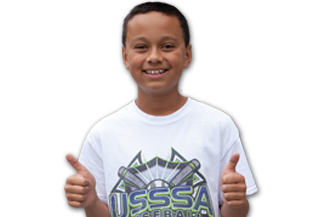 ---
Pacific Futsal Leauge
| | | | |
| --- | --- | --- | --- |
| Division | | Schedules | |
| | | Please stay tuned for a information on a tournament!!! | |
Pacific Futsal League (PFL) is Washington's competitive youth futsal league. Through a unique partnership between Eagleclaw Football Club and Bellevue Boys & Girls Club, PFL is based at the beautiful Hidden Valley Fieldhouse, where all league games are played.
​The primary objective of PFL is to advance and accelerate the development of youth soccer players through competitive futsal league play. Futsal is incredibly fun and is proven to be an essential experience for developing technically skilled, intelligent and confident soccer players. It is the ideal complement for developing youth soccer play. We want to reach and positively impact as many youth players as possible. To that end, PFL offers different levels of competition suited for players of all ages and abilities.
Games: 8 game season
​Game Dates: December 11, 2021 through February 13, 2022
​Game Days: Saturdays & Sundays
​Location: All games played at Hidden Valley Fieldhouse - 1903 112th Avenue, NE, Bellevue WA 98004
​Roster Size: 8 players minimum per team. The recommended roster maximum is 10 players.
​Divisions:​ For the 2021/22 season, there will initially be a single boys division and a single girls division. At time of registration, teams should state whether they consider their team to be Silver (recreational to moderately competitive) or Gold (highly competitive). Depending on the number of teams registering and their stated ability levels, teams may be segmented into Silver and Gold flights in order to ensure more even competition.
Boys
2014/15
2012/13
2010/11
2008/09
2006/07
2004/05
Girls
2014/15

2012/13​
2010/11
2008/09
2006/07
2004/05
Ball Sizes:
2015 - 2012 - Size 3 ball
2011 and older - Size 4 ball
Cost: $980 Per Team
Click Link Below to register a team.
Once you have been contacted by the league, you will be given payment instructions and each player must register at bgcbellevue.org
All participants must have a current Boys & Girls Clubs of Bellevue membership.
Registration Closed
Questions? Contact the Athletics Department at the Boys & Girls Clubs of Bellevue.
Be Active
Refer a Friend!
Make sure your child has friends on his or her team! Let your friends know about our Athletics Programs by inviting them to play!
Our youth need role models like you! Sign up to be a Coach or Assistant Coach today. We need your help!
Click here to sign up & learn more.
Refund Policy!
A full refund will be issued, minus a non-refundable $5.00 and the membership fee, if participants have contacted the office to withdraw before Friday, April 11th, 2014. Following this date, only 50% of the registration fee will be returned before Friday, April 25th, 2014. No refunds will be issued after this date.