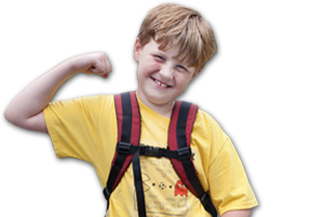 ---
Early Learning Camps 2021 Preschool & Kindergarten
Hours
Great Futures Preschool camp hours are from 9:00am to 1:00pm, Monday - Friday at the Downtown Clubhouse.
(All programs will be CLOSED on Monday, July 5th)
Overview
These camps are designed for children who are 3 years old by May 1, 2021 to 5 years old and entering Kindergarten in the 2021/22 school year.
Our Early Learning Summer Camps are filled with free-choice play, circle time, and at least one hour playing outside on the playground. Each week of summer camp will focus on a different theme and activities differ to be developmentally appropriate for the children in each camp. Those entering kindergarten in the fall will have longer circle times and more complex craft activities.
Cost
The cost is $220 per week.
Scholarships are available.
Registration will open online on March 15, 2021 at 9:00 am
*Campers must be potty trained—Parents may be called to pick-up in the event of a potty accident.
Week 1: June 21 - June 25
Space is the Place
Space cadets will hop on a rocket and boldly go where no campers have gone before. Cruising their way through the galaxy, around stars and planets and landing back on Earth just in time for 1:00 pm pick-up! Children will learn lots of new things like what's in an astronaut sandwich. It'll be a blast!
Week 2: June 28 - July 2
The Mighty Jungle
Hear us roar! Campers will get busy exploring wildlife diversity, listening to the sounds of the jungle, and going on safari with their self-made animal masks and binoculars. Great for children who love dramatic play!
Week 3: July 6 - July 9 (Club Closed on July 5)
Under the Sea
Dive into summer! In Under the Sea camp we'll do crafts using sand, seashells, bubbles, and jewels. Children will sing like mermaids, sail like pirates and learn about the many creatures that call the ocean home. At the end of the week all campers will be able to answer this very important question: Do fish take baths?
Week 4: July 12 - July 16
Little Chefs
Let's get cooking! We will measure, pour, stir, roll, whisk and spread while creating the most delicious snacks. Who is ready to taste something new? Maybe there will be some leftovers to take home, too.
Week 5: July 19 - July 23
Enchanted Forest
Up for an adventure in the enchanted forest? This is a week for all those who love to dig their hands into dirt and sand! We will plant seeds and look for worms, ants, and butterflies. Great for nature lovers and sensory seekers alike.
Week 6: July 26 - July 30
Eureka! Little Scientists' Camp
For a camper who wants to try it all! This week we will do hands on experiments and turn mess making into learning while making discovery tubes, rainbow jars, and erupting volcanoes. Put on your goggles and join the fun!
Week 7: August 2 - August 6
Ooey Gooey
Venture into all things messy and gross—from slime to bugs to tie dye. Everything will be hands-on and all hands will be in goop! Watch out world, because we are bringing on the mess and fun!
Week 8: August 9 - August 13
Music and Movement
Do you like to sing and make music? Then this the camp for you! We will make our own instruments and explore rhythms and sounds. We will dance and move to the music and learn how to do yoga, too. Let's not forget galloping, skipping and hopping!
Each child must have a current Club Membership, $27 per year, valid through their last day of camp. Each camp costs $220 per week, and all payments are due 2 weeks prior to the start of camp. Registering in advanced is encouraged; A $5.00 fee will be added to all day-of registrations. A $10.00 fee will be charged on all transactions switching from one camp to another.
Questions for Preschool? Contact the Boys & Girls Clubs of Bellevue at 425-454-6162 or email Leslie Haggart.
Refund Policy: Requests made before the due date, two weeks before the start of camp will be processed minus a $25.00 fee. Requests made after the due date will be processed at 50% of what has been paid toward the camp. To request a refund, you must contact your Site Director or the Downtown Club prior to the first day of the program. No refunds will be given once a camp begins. Memberships are non-refundable.
Be Ready
Children who attend preschool experience:
Better
reading, writing, and mathematical abilities

social skills
Less
special education placements

behavioral problems

societal disengagement later in life

dependency on welfare later in life
Higher
order, thinking and attention skills​

sense of social stability later in life​

economic productivity later in life​

graduation rates