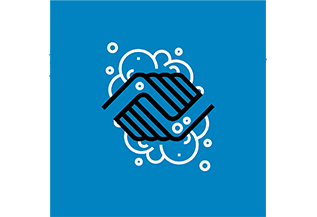 ---
December 18, 2020
Dear Club Family,
Although the world is complicated, kids at Boys & Girls Clubs of Bellevue know the future is bright. That's thanks to your friendship and support during this difficult year.
This holiday season and for nearly 70 years, thank you for making futures bright for youth on the Eastside. Your simple acts of kindness this year have made big impacts that will last a lifetime.
Because you've been there for us, we've been there for those who need us most by:
PROVIDING SAFE PLACES FOR 1,600+ YOUTH

Including children of first responders, military personnel, healthcare workers, medical staff and others who provide essential support to the community, of which 90% receive financial aid.

DISTRIBUTING 60,000 MEALS

Clubs deliver up to two meals a day + snacks to ensure no child goes hungry.

EXPANDING CLUB OPERATIONS FOR 40 WEEKS

Clubs have operated as full-day emergency childcare, summer camps, and remote learning centers since March in parts of the city that are hardest hit and most deeply impacted.
Because of you, our staff can do whatever it takes to ensure every child has equal access to resources, trusted mentors, and safe learning environments even the most uncertain times.
Your dedication to our mission makes our work possible.
From all of us here at Boys & Girls Clubs, we wish you a safe holiday season surrounded by all the things that mean most.
With gratitude,
Tim Motts
President and CEO