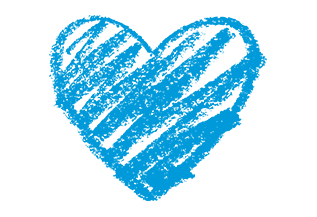 ---
August 2020
BGCB MOTHER THANKS THE CLUB FOR HELPING HER CHILDREN
As the proud parent of four Boys & Girls Clubs of Bellevue members, it is hard to believe it's been more than five years since I first dropped off my kids at a Club.
I can still remember the warmth we felt on our first day at the Eastside Terrace Clubhouse. Kristi Murphy, who's now been with the Club for 10+ years, immediately welcomed us in. She was so friendly and eager to make us feel comfortable. After being homeless in Seattle, we relocated to Bellevue in 2015 through a transitional housing program. The Club was the perfect match for our needs and allowed me to get back into the workforce while knowing my children were safe. To this day, Kristi remains an amazing support for us.
Even with so much change in our lives, The Club has remained a constant throughout my four children's growing years. It is a rock for our family, and their dedication to children never waivers, even within a global pandemic.
When schools shut down, the Club was there with constant communication to all the families, ensuring us they would continue to support—even if they weren't sure exactly how—they really didn't want us to worry and always kept us updated.
I work for a nonprofit agency where we provide housing services. As an essential worker, I couldn't provide these services for families in need during the pandemic if I didn't have the Boys & Girls Club to turn to. I remain incredibly grateful for the Club for keeping its doors open for families like me.
I know personally having to go to work in the pandemic is stressful enough. Having the Club provide emergency childcare, food to my children while they're at these programs, and take-home dinners provided an enormous relief for myself and hundreds of other families.
This fall, having my kids attend the Club's virtual learning centers has provided peace of mind that my children are not falling behind academically while I am at work. I'm really particular with my children's safety, and knowing what else is out there, if I didn't have the Boys & Girls Clubs of Bellevue, I know I would be scrambling to find childcare daily, which would put my job and livelihood at risk.
As you can see, Boys & Girls Clubs of Bellevue is more than just childcare or somewhere for kids to do homework. It is the "glue" that holds our communities' resources together, a place where Club families are connected with any services we need.
The Club has been with us through homelessness to housed, not working to working in meaningful careers, and without the scholarships, we definitely couldn't afford the life-changing programs. The Club and their smiling, patient staff change lives and provide opportunities that open doors I didn't even know existed.
About Boys & Girls Clubs Bellevue
For nearly 70 years, Boys & Girls Clubs of Bellevue (www.bgcbellevue.org) has inspired & enabled all young people, especially those who need us most, to reach their full potential as productive, caring, and responsible citizens. BGCB's 15 Clubhouses provide a safe and fun place for more than 12,000 youth to grow and thrive each year. During critical out-of -school hours, dedicated staff delivers life-enhancing, quality programs focused on academics, health, and leadership. BGCB is doing whatever it takes to ensure all kids in Bellevue have great futures. Learn more on our Facebook page.