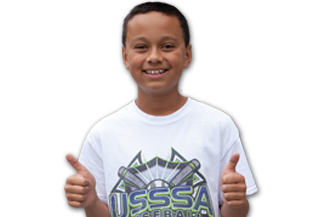 ---
EBI Basketball Camps & Clinics
Program Overview
The Boys and Girls Clubs of Bellevue has teamed up with Eastside Basketball Institute. The experienced EBI coaches can help students master the fundamentals which will take their game to the next level. EBI offers various camps during breaks and holidays as well as monthly clinics.
Current Sessions:
WINTER BREAK BASKETBALL CAMP
Cost $120.00 + membership
Dates: December 18,19,20 & 21
Time: 9:00am - 12:00pm
Location: Hidden Valley Fieldhouse
EBI Ball Handling:
-Winter Break 4-Day Camp-
Location
Days

Time

Fee Ages
Hidden Valley
12/18-12/21

9am - 12pm

$120 7-12

Currently Open
All participants must have a current $27 Boys & Girls Clubs of Bellevue membership.
More About Eastside Basketball Institute
EBI develops young basketball athletes into passionate leaders on the court that exhibit confidence and consistency. At EBI, we believe this begins with strong fundamental skills that lay the foundation
EBI's Mission: We motivate, challenge and inspire our students to push beyond their own preset limits of what's possible elevating every player's skills and confidence to the next level in an intense yet fun environment.
EBI's Vision: To provide individual players and teams with the skills to compete at the highest level.
EBI Staff
"The Shot Doctor" Felicia Johnson
Felicia began playing basketball in the sixth grade in the Miller Community Center League. Then, she played four years on the Franklin High School Varsity Team. During her senior year, the team placed second in the Metro League state tournament. She continued her basketball career at Bellevue Community College and finished at Central Washington University.
After coaching in the Emerald City Basketball Academy, select program, she went on to become an assistant coach at Skyline High School. In 2004, Felicia was named head coach of the Eastlake Girls' Basketball Team. Since then, Felicia has coached various levels ranging from Boys and Girls Clubs, select programs, and girls high school and college level teams. Felicia has spent the past 15 years on the greater Eastside as a private basketball coach training teams and mentoring young athletes to become confident on and off the courts. For Felicia, coaching is a truly rewarding experience.
Questions? Contact the Athletics Department at the Boys & Girls Clubs of Bellevue.
Be Active
Refer a Friend!
Make sure your child has friends on his or her team! Let your friends know about our Athletics Programs by inviting them to play!
Our youth need role models like you! Sign up to be a Coach or Assistant Coach today. We need your help!
Click here to sign up & learn more.
Provide a quality athletic experience for Club kids. Sponsor levels range from $250-$5000; $250 includes recognition on banners and on jerseys. To be a sponsor please contact our Athletics Department