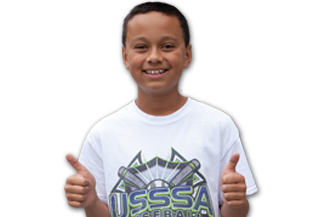 ---
Track and Field
Run, throw and jump for fun¦Race to the finish line! Athletes will learn the basics of track and field events, such as 100m, 200m and 400m dashes, relays and mile run, as well as the long jump and softball throw. Along with
inhouse competitions, a meet schedule is being assembled. Participants will compete in the following age groups: 6 year olds, 7-8 year olds, 9-10 year olds, 11-12 year olds. Practices will be held at Tillicum Middle School. First Practice will be on April 19th. Participants will practice on Tuesdays
.
If you are interested in coaching please contact Bill at bliley@bgcbellevue.org
All participants must have a current Boys & Girls Clubs of Bellevue membership.
April 18-June 10
Age
Days
Time
Fee
6-12 Year Old
Tuesdays
6:00-7:15PM
$115.00

Questions? Contact the Athletics Department at the Boys & Girls Clubs of Bellevue.
Be Active
Refer a Friend!
Make sure your child has friends on his or her team! Let your friends know about our Athletics Programs by inviting them to play!
Our youth need role models like you! Sign up to be a Coach or Assistant Coach today. We need your help!
Click here to sign up & learn more.
Refund Policy!
A full refund will be issued, minus a non-refundable $15.00 and the membership fee, if participants have contacted by the end of the first week of practice. 50% refund will be given up to the first week of games. No refunds will be issued once games have begun.
Provide a quality athletic experience for Club kids. Sponsor levels range from $250-$5000; $250 includes recognition on banners and on jerseys. To be a sponsor please contact our Athletics Department