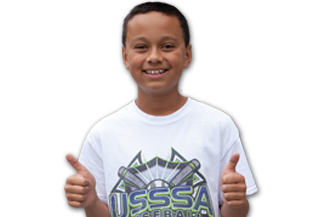 ---
Basketball
Winter Basketball Season 2021
CANCELLED DUE TO COVID-19
Registration is currently open for our 2021 Winter Basketball League. Due to Covid-19, practice cannot begin until phase 3 with no contact, a minimum of 6 feet of physical distance beween participants at all times. During this phase, no spectators will be allowed into the facility. Games will not be held until phase 4. Payment for the basketball program and membership if due will be collected when we move to phase 3.
This league includes one game and a one-45 min practice each week throughout the season. Practices start the week January 4th. Practice times and locations will not be known until after the December 16th coaches' meeting. (No practice allottment for 9-12th grade) Regular season games will begin the week of January 18th and run through the first week of March. The 4th-12th grade post-season will run through mid-March. Girls 4th-9th will have both home and away games. Games will be played at either the Hidden Valley Fieldhouse, South Bellevue Community Center or Mercer Island Boys & Girls Club.
Due to Covid-19, Space is Limited!!!!
VOLUNTEER COACHES
Volunteer head and assistanct coaches are needed in every division for all of our teams. Coaches will lead 1 practice a week and manage games. Parent volunteers are vital to the success of our leagues. Please sign up now to assure your team is scheduled for practices to begin on time.
If you are interestetd in coaching your participants team, Click here to sign up & learn more.
Registration Fee: $135 + $5 Gym Usage Fee + Club Membership
Late Fee: Starts December 1st (Registration after 12/1 based on team availability)
All participants must have a current $27 Boys & Girls Clubs of Bellevue membership.
2020 Game Schedules Below are only an indication of what the 2021 season schedules may look like. Times, dates, locations, subject to change.
REGISTRATION OPENS OCTOBER 1st.

Team Selection Process
Boys & Girls Clubs of Bellevue will refer to the following criteria when forming teams for fall, winter and spring basketball leagues:
Participants will be assigned to teams based on the following:
Date & time of registration.

Special request for coach.

Special request for ONE teammate. Additional requests for teammates will not be considered.

Area of residence or school attended.



• Teams will have a maximum of 10 players unless otherwise determined by the Athletic Department.
• Please note there are no guarantees regarding requests or team assignments!
• Returning players DO NOT have precedence during sign-ups. We will still follow the above criteria when forming teams.
• We will only accept two head coaches per team.
Questions? Contact the Athletics Department at the Boys & Girls Club of Bellevue.
Be Active
Refer a Friend!
Make sure your child has friends on his or her team! Let your friends know about our Athletics Programs by inviting them to play!
Our youth need role models like you! Sign up to be a Coach or Assistant Coach today. We need your help!
Click here to sign up & learn more.
Refund Policy!
A full refund will be issued, minus a non-refundable $15.00 and the membership fee, if participants have contacted the office to withdraw before Friday, January 1st, 2021. Following this date, only 50% of the registration fee will be returned before Friday, January 15th, 2019. No refunds will be issued after this date.
Provide a quality athletic experience for Club kids. Sponsor levels range from $250-$5000; $250 includes recognition on banners and on jerseys. To be a sponsor please contact our Athletics Department
Forms & Rules