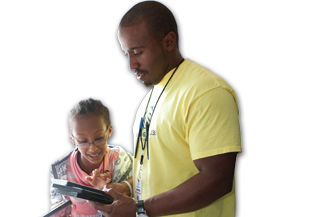 ---
Summer Camp Programs
COVID-19 Update: The Boys & Girls Clubs of Bellevue is continuing to monitor updates from Washington State Department of Health and the CDC. We will adapt our camps as needed following all guidelines to keep our members and staff safe. Our camps will be updated as we learn more information.
* Registration for programs marked with an asterisk (*) are on hold at this time as we are uncertain as to whether or not we will be able to offer them due to the COVID pandemic. Please check back for updates.
Some programs have been cancelled due to the CDC reccomendations.
Overview
Boys & Girls Clubs of Bellevue is committed to providing high-quality programs for youth during the summer. Our programs specifically focus on keeping kids engaged and active throughout the summer months. Our Staff are second to none and are carefully selected for their experience, skill, and passion for working with children.
The Club will be closed Friday, July 3rd in observance of the July 4th holiday.
Registration Details:
Grade level registration is based on the 2020/21 school year.
Payments are due 2 weeks prior to the start of the program.
Refund Policy: Requests made before the due date, two weeks before the start of camp will be processed minus a $25.00 fee. Requests made after the due date will be processed at 50% of what has been paid toward the camp. To request a refund, you must contact your Site Director or the Downtown Club prior to the first day of the program. No refunds will be given once a camp begins. Memberships are non-refundable.
A $10.00 fee will be charged on all transactions switching from one camp to another.
All participants must have a current $27 Boys & Girls Clubs of Bellevue membership.
Free lunch is provided to all members attending camp at Eastside Terrace and Hidden Village from 11:30am-12:30pm Monday - Friday.
Free lunch is provided to any child age 18 and younger at NO Cost or enrollment required at Downtown and Spiritwood Manor from 11:30am-12:30pm and the Lake Hills Clubhouse from 12:00pm-1:00pm Monday - Friday.
"This institution is an equal opportunity provider."
Scholarships
Summer camp scholarships are available for those who qualify. Please see the scholarship page for more details.
Specialty Camps (Entering Grade 1-6)
Specialty Camps allow youth to participate in specialized programming. This year's themes include Art, Cooking, Photography, Tech, Sports, Engineering Camp, Video Production, and more! These camps are offered at the following Clubhouses: Downtown Clubhouse, Eastside Terrace and Hidden Village. South Bellevue Community Center Sports Specialty Camps are CANCELLED this year.
Day Camps (Entering Grades 1-6)
Day campers enjoy a day of fun, educational, and engaging activities that keep with the weekly theme. These activities also incorporate our Core Program areas: The Arts; Education & Career Development; Health & Life Skills; Character & Leadership; and Sports, Fitness, and Recreation.
Traveling Camps (Entering Grades 5-6 & 7-9) Travel Camps are CANCELLED
Caravan (youth entering grades 5-6) and Voyager (youth entering grades 7-9) camps travel daily to different local attractions and parks in the greater Puget Sound area. Campers engage in a variety of programs and activities while learning and having fun! Caravan locations: Downtown Club, Eastside Terrace, Spiritwood Manor, and South Bellevue Community Center. Voyager locations: Downtown Club and Lake Hills Clubhouse.
Come enjoy Great Futures Early Learning Summer Camps for children who are 3 years old (by May 1, 2020, and toilet trained) - Kindergarten. The camp runs five mornings a week from 9 am to 1 pm. Each week focuses on a different theme. Campers engage with a series of fun and interesting activities each and every day.
Athletics Camps (Entering Grades 1-8) *Specific camps are currently on hold.
Athletic Camps at Hidden Valley Fieldhouse give youth the opportunity to participate in specialized programming. This year our camps will feature Storm Basketball, UK Elite Soccer Camp, and RDC Basketball Camp, to name a few. Additional Summer Programs include Flag Football, Volleyball, Cheer, and Futsal.
An excellent opportunity for teens to fulfill service hours required for graduation, gain professional experience for future employment, and have fun engaging with youth! By participating in this program, teens will also have the opportunity to develop various job readiness and leadership skills. Come help us create fun camp experiences of our kids!
Specialty Camp gives teens an opportunity to dive into a particular subject for a whole week. All of our teen specialty camps are offered at our Lake Hills Clubhouse location. Club Staff and/or local experts in the field provide an engaging week full of fun. Each young person will bring home their work to share with you after their week of learning.
Come join us at the Lake Hills Clubhouse this summer! During the summer, the building opens at 10:30am and teens are welcome to participate in activities. The Lake Hills Clubhouse will be offering a variety of summer programs every day. In the Drop-In and Specialty Camp programs, teens participate in tech programs, recreation programs, art, music, and more. Teen Feed is every Thursday at 4:30pm. Teens must have a $27.00 youth membership and register to participate in drop-in programs.
Add Sunset care to your camp registration to extend pick up time until 6:00pm. Sunset camp is an additional registration for $25.00 per week. It is offered at the Downtown Club, Eastside Terrace, Spiritwood Manor, *South Bellevue CC, Hidden Village, and Hidden Valley Fieldhouse. Sunset care is not required for camps at the Teen Center.
BE EVERYWHERE
Facts about the club:
The Club was one of the first Clubs in the country to include girls!
86% of every dollar raised goes directly to programs for kids!
The Club gives over $1,000,000 in scholarships to deserving kids each year!
We run the City's only teen center, The Club, that serves hundreds of teens each year.
The Club runs one of the largest athletic programs in the country!
Close to 100% of the students in the Club's Be Great: Graduate! program are staying at grade level!
Each day, between 800 and 1,000 youth receive homework help, play games, and learn social skills at a Club in Bellevue!
Bellevue runs independently from Boys & Girls Clubs of King County with a separate BGCA Charter!
Boys & Girls Clubs of Bellevue continues to be a national leader in the innovation of technology programming for kids!
​​