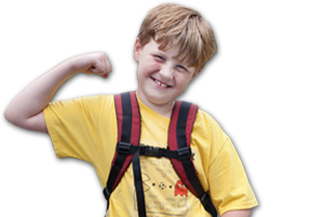 ---
Leaders in Training Program
Overview
Our Clubs are seeking energetic and responsible high school volunteers to assist our staff as summer camp volunteers. The Leaders in Training program is a great opportunity to fulfill service hours required for graduation, gain professional experience for future employment, and have fun engaging with youth! By participating in this program teens will also have the opportunity to learn and practice various job readiness and leadership skills.
This program is open to teens entering 10-12 grades. Registration is by the week and is offered at several Club locations. Student leaders are required to attend a virtual training prior to beginning their volunteer session. Trainings will be held every other Wednesday from 4:30-5:30pm starting June 16th. If you may have a schedule conflict, please reach out to the below Club contact. Training is only mandatory once per summer.
For more information contact Volunteer Staff or the Club at (425) 454-6162
Club Location

Address

Program Time

Athletics -
Hidden Valley

1903 112th Ave NE, 98004
8:00am-4:00pm
Downtown Club
209 100th Ave NE, 98004
8:00am-4:00pm
Eastside Terrace
704 147th Place NE, 98007
8:00am-4:00pm
Hidden Village
14508 SE 24th Street, 98007
8:00am-4:00pm
Spiritwood Manor
1424 148th Avenue SE, 98007
8:00am-4:00pm
South Bellevue CC
14509 SE Newport Way, 98006
8:00am-4:00pm
Downtown Club Pre-K & Kindergarten
209 100th Ave NE, 98004
8:30am-1:30pm
Registration Information
Please select your preferred volunteer location when you register. Leaders in Training are expected to commit to the entire week of service.
Each teen participating in Leaders in Training program must have a current Club Membership ($27.00), valid through their last day of camp.
All Club locations are closed on Monday, July 5.
Please bring a sack lunch each day. Face coverings are required for all volunteers at this time.

BE Active
Facts about the Club
The Club was one of the first Clubs in the country to include girls!
The Club gives over $1,000,000 in scholarships to deserving kids each year!
We own and run the City's only Teen Center serving over 5,000 teens annually!
The Club runs one of the largest athletic programs in the country!
100% of the students in The Club's Be Great: Graduate! program are progressing at grade level!
Bellevue runs independently from Boys & Girls Clubs of King County with a separate BGCA Charter!
Boys & Girls Clubs of Bellevue continues to be a national leader in the innovation of technology programming for kids!